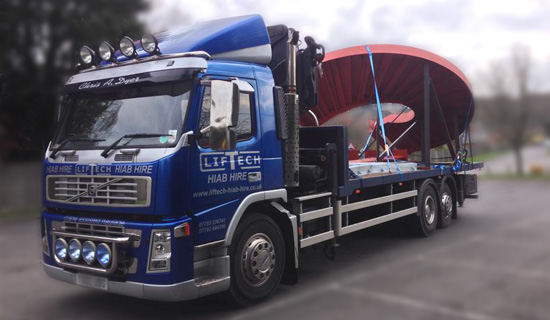 Litech Hiab Hire have been running our family run haulage business in Salisbury since 1989.
Our team provide road haulage solutions to locations throughout the United Kingdom with a professional delivery and transport service to meet the demand of our clients. Dealing with commercial and industrial haulage, machine movement, crane assisted haulage and all other transportation needs.
With our motto being 'no job too big or too small' we have a fleet of vehicles capable of handling all of your haulage requirements and we pride ourselves on our job efficiency and reliability. We have grown a trusted client base over our 25 years of service, by going that extra mile to get the job done.
We can also cater for heavy and abnormal loads by providing our hiab lifting and transportation service. The haulage services we can provide are endless, so if you need anything moving, whatever the size, Liftech Hiab Hire are here to help.
Contact our team on 01722 716748 or email wayne@liftech-hiab-hire.co.uk